Team members at Hess Clinic in Hays are, front row from left: Gail Brack, LPN/CPC Office Manager; Samantha Harms, APRN; Katrina Hess, MD, clinic owner; Rhonda Kinderknect, LPN. On the back row from left: Shaundell Van Pelt, Administrative Assistant-Occupational Medicine; Kristin Mauch, CMA; Monica Gabel, AEMT/PHCT; Jennifer Goodale, RN. Not pictured: Cyndy Dreiling, Operations Manager.
In early February, Hess Clinic began what would prove to be a prescient change in how they deliver health care. The clinic in Hays began seeing many patients via telemedicine—particularly those managing chronic conditions—nearly two months before Kansas declared its first stay-at-home order due to COVID-19.

Hess Clinic is a two-provider family practice clinic in Hays, a community of 20,850 residents in northwestern Kansas. The median age is 30, 89% of residents are white, 5.7% are Latino, and the poverty rate is 19.5%. Its MD and APRN provide care to more than 10,000 patients, including about 225 who receive Chronic Care Management services.
→ More info at: www.hessclinic.org
When researching various platforms in 2019, clinic staff obviously had no idea of how health care delivery would soon be radically altered by a new coronavirus, said Office Manager Gail Brack, LPN, CPC. However, she said, the clinic's sole physician and namesake—Katrina Hess, MD—is "always thinking of the way things could be, not just the way they are now," said Brack. Dr. Hess was exploring ways to better reach many of the clinic's patients, but especially those receiving Medicare Chronic Care Management services.
Since Hess Clinic implemented telemedicine on Feb. 6, about 500 of the clinic's patients have had consultations via the app (called Spruce), "with very few hiccups along the way," said Brack. The clinic continues to onboard the rest of its 10,000 patients bit by bit as new appointments are scheduled.
"Very little of how we deliver health care now resembles how we were doing so in January," said Brack. "And I'm not sure it ever will again."

Chronic Care Management
Of those patients using telemedicine so far, about 225 are receiving Medicare Chronic Care Management services. "Most of those patients receive one or two telemedicine check-in calls per month to assure they are following their treatment plans and to answer questions", said Brack. However, some with more serious conditions get weekly calls—and that, she said, has proved to be incredibly helpful in keeping tabs on how they're doing amid changing circumstances, particularly during the onset of COVID-19.
Brack said one early case illustrated the kind of support that telemedicine can help foster for Chronic Care Management patients.
"We have a patient living out of town with her mother. Our patient is in her 70s and is actually one of our chronic care patients and her mother is in her 90s," Brack said. "When I called her one day in March, they couldn't find any milk in their town, no bread, no eggs, no toilet paper. There was nothing in their town for days."
"I told them I would pick those things up for them, and then they came by the office to get them. There again, if we wouldn't have been calling those people regularly, there wouldn't have been anybody that knew they were out of such basic supplies. So, as COVID-19 was beginning, we continued asking patients whether they had enough medicine as well as basic supplies and food. That has been a big help with managing their conditions and just ensuring they are doing ok."


Benefits of telemedicine in practice
Brack said she keeps the app open constantly, which gives her a view of clinic-wide activities at any given time.
"I can see the faxes coming in, the calls coming in, whether they've been answered, who answered them, and so on," she said. "We've eliminated eight phone lines—that alone has saved us $450 a month, which just about pays for the telemedicine service."
"Most importantly, patients really like it," Brack said. "We can text them back and forth, we can send their lab through the app, or x-rays, which they like because it comes from us. Dr. Hess can write their recommendations on the x-ray or on the lab. And then it is just forever there in the app, as long as they want to keep it."
"I have the app open right now—seven patients are up, six of them are Medicare patients, they are getting their check-ups, their CPAP sent to them, one lady sent in her blood pressure log to review, one lady sent in how her appointment went with her oncologist," Brack said. "It's just been very nice to work within this system."


Working with payors
Brack said the clinic also documents within the app, but is continuing to use its legacy medical record system for coding and billing. Brack said that so far Blue Cross Blue Shield of Kansas (which accounts for most of their private pay) is the only payor that is reimbursing telemedicine at 100% as well as covering patients' copays and coinsurance, which is currently set to continue through at least June 30.
She said after an initial hiccup soon after the onset of COVID-19, billing for telemedicine has been seamless. The only difference, Brack said: "We simply need to apply a 'GT Modifier' and change the place of service to 'telemedicine'."
After the first months of broad telemedicine use at Hess Clinic, she said it will undoubtedly remain a fundamental part of their practice, even while "most people do say they would like to come in at least once a year," Brack said.
"I think we're prepared to continue delivering care at least in part through telemedicine. The question is whether payors are going to reimburse at what we need to make telemedicine here to stay," she said. "Patients seem to like it, it's worked for us, and the risk is a lot lower amid an outbreak. Hopefully people making such reimbursement decisions are talking to those of us in the ranks who can tell them what the real situation is."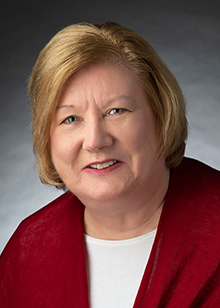 KHC Quality Improvement Advisor
Rebecca Thurman, RHIA
(785) 235-0763 (ext. 1332)
This email address is being protected from spambots. You need JavaScript enabled to view it.
KHC Quality Improvement Advisor technical assistance
Hess Clinic has worked with Quality Improvement Advisor (QIA) Rebecca Thurman on a variety of efforts to improve practice efficiency and quality of care delivery. Among her areas of specialty is Thurman's licensure as a Registered Health Information Administrator (RHIA), enabling her to offer technical assistance on the linkages between care providers, payers, and patients.
Currently, Thurman is focusing on enrolling practices in the new initiative, Health Quality Innovation Network, or HQIN:
"The HQIN is an excellent initiative for clinics to be involved in for a number of reasons that will benefit both patients and practices," said Thurman. "Among them are helping patients with chronic disease better self-manage their care—and clinics may choose which areas to focus upon and which they do not need to." The HQIN focus areas and more information is available at www.khconline.org/HQIN.
If you may interested in HQIN or have questions, please contact Thurman at (785) 235-0763 (ext. 1332) or This email address is being protected from spambots. You need JavaScript enabled to view it..